Let me tell you about the time I had to relearn how to talk.
I was in my twenties but was so softly spoken that I couldn't be heard. I didn't really talk – I whispered.
It was a self-confidence thing – or a lack of it. Here's how it happened.
While I was a bright and confident kid in primary, secondary school just wasn't for me.
Even then, a good story mattered more and I was too concerned with chatting in class and passing notes to friends.
During my Leaving Cert, the stress of the exams was excruciating and the performance anxiety was intense. I knew I hadn't studied enough.
As a result, I suffered panic attacks throughout the exams and ended up leaving each one early. I failed each one, except English.
After school, I trained as a chef before something happened that forced me to face a residual shyness.
STEPPING UP
When I was 24, I decided that I needed to face my fear.
My mother had just passed away, just two years after the death of my father.
Life really sucked and the grief lodged in my throat for a long time. I couldn't bare to breathe deeply into my core, which is where the sorrow was hiding. It was there on top of my fear of failure.
I was beginning to move through the grief and fear when a friend suggested that I do some breathing work with a voice coach. I had always loved singing but if I couldn't talk properly, I certainly couldn't sing like I used to as a carefree teen.
But it worked and I began to speak from my core, from deep within, again. Now, there's no shutting me up. You hear me before you see me.
So, what does this have to do with marketing your business?
If you are going to market your business and brand, you'll need to tell YOUR story. You might tell yourself that you're too shy, or you might think your story doesn't matter (but it does). Your customers will connect with you if you dare to connect with them on a human level.
Don't be afraid of failure.
There are FIVE  things that can give you confidence to share your business story with media. (This also works for presentations and elevator pitches.)
1: BREATHE
Start here – breathe deeper into your body, into your core. Seated on a chair, feet flat – imagine your feet are like the roots of a tree, growing into the ground.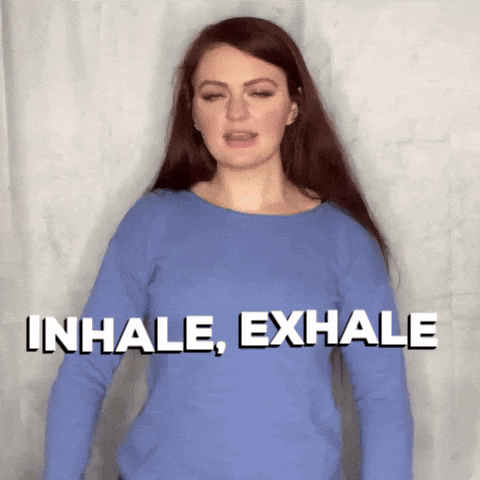 Learning to breathe and speak with confidence helped me bag my first job as a cub reporter and photographer with a regional paper where I found my own professional voice.
I could never have imagined that years later, I would be speaking confidently on live radio about current affairs.
When you breathe well, your body relaxes and your brain follows. Approach your marketing campaign with calmness.
2: STEP INTO YOUR BIG DREAMS
I have been a regular contributor to radio shows, have interviewed Prime Ministers, TDs, celebrities and everyone from big-shot CEOs talking about multi-billion dollar projects to tiny kids talking about Santa – and all with interest, humanity, respect and confidence.
While living in New Zealand, I led a newsroom of 12 to win heaps of news awards, and I've co-presented a live current affairs show. I also produced a popular radio chat show during the pandemic, regularly jumping behind the mic to chat on air with the presenter. I'm still invited on occasionally to chat about current affairs.
All of these major achievements required major dreams.
You don't need a degree or a fancy title to be an expert voice for media. I don't have a degree. You just need to know what you're talking about and have confidence in that knowledge.
What is your area of expertise or the industry that you know? Do you know how positive media coverage can help you achieve your business dreams?
3: DON'T GET COMFORTABLE
Constantly push yourself out of your comfort zone and prepare for success.
Take opportunities when they arrive or create them. Media is one such opportunity. Learn what is newsworthy about your business and don't be afraid to jump in and join the discussion.
Surround yourself with positive people and practice positive self-talk.
I have spoken to clients who want to run away when they asked to go on air for a chat.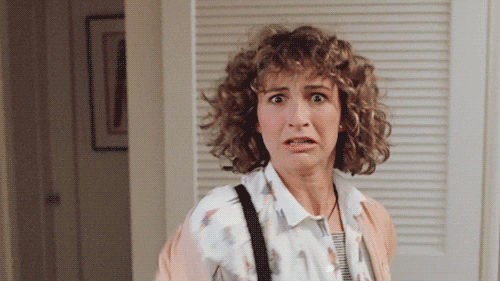 Let me tell you a secret. I STILL get butterflies in my tummy when I'm about to go on air.
But…..I STILL DO IT. Don't run away. Step up, you might even enjoy it.
4: BE VULNERABLE
I recently watched Brené Brown's The Call To Courage and it resonated with me.
The Texan researcher explained that courage and vulnerability go hand-in-hand.
Her daily mantra is "Today I will choose courage over comfort".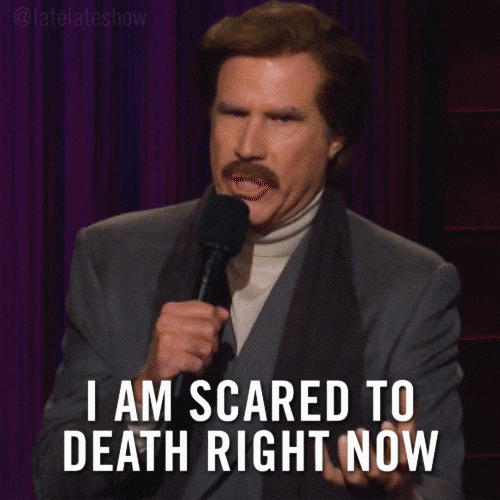 It's normal to care what people think of us. The secret is to not care about the opinions of people that don't matter, such as those who don't support you or allow you to be vulnerable and courageous.
Now, in my 40s I'm helping others to banish their nerves and step into their potential.
Putting yourself out there is terrifying – for most people.
But when you're marketing your business, YOUR story might be your brand's best story – so be brave, step up and tell your story. This is the story that journalists want to hear.
I have told you some of my story in the hope that you might identify and feel a little courage too.
5: BUT HAVE BOUNDARIES
Own your story but always maintain narrative boundaries. Your business story is just a snapshot from your private life, and with the personal and intimate elements left out.
Never reveal sensitive information about your life. You don't need to. You just need to tell enough to connect. Find the balance and never share stories about trauma or personal experiences that are sacred to your history or family.
If you practice good storytelling boundaries and understand the difference between your life story and business story, you will be more confident talking about it.
Sharing your business story helps people to KNOW, LIKE and TRUST YOU. Positive media exposure is good for business and when teamed with cracking good, creative Digital PR tactics, it is measurable and can drive leads right to your website, where the sales happen.
If you want to know more about finding your media voice and story, interviewing on radio or using media campaigns to drive organic traffic to your website, get in touch for a FREE 20-minute consultation with me.
https://www.solasmediasolutions.com/wp-content/uploads/2021/03/talking.jpg
629
1342
solasadmin
https://www.solasmediasolutions.com/wp-content/uploads/2017/05/Solas_Logo-Horiz-RGB.png
solasadmin
2021-03-23 12:13:30
2021-03-23 12:13:30
STORY: "I had to relearn how to talk when I was in my twenties"